Showreel
The reel was my vintage works in the 90's while I having my own production house for TV commercial and music video productions.

I'm no longer directing films for decades after my career in manufacturing. Currently I'm exploding the digital DSLR video filming to pair with still photography as well time-lapse photography to achieve the motion look call ArtMotion that I named.
Please revisit the column periodically you may find some new work uploaded.
Black & White Portfolio
I'm going to build up my black & white portfolio from now, once it is accumulated, a slideshow web page will be present. This photo was shot on an ice cold early morning at Ming Pond in Taiwan; camera was setup at 5am before sunrise. Canon 6D with 24-70 F/4L IS have had weather sealed to resist the cold wet weather.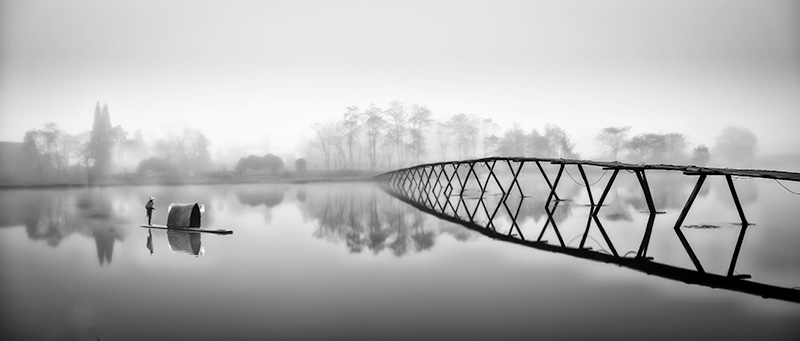 Shot in WuYuan Village. Billed most beautiful village in China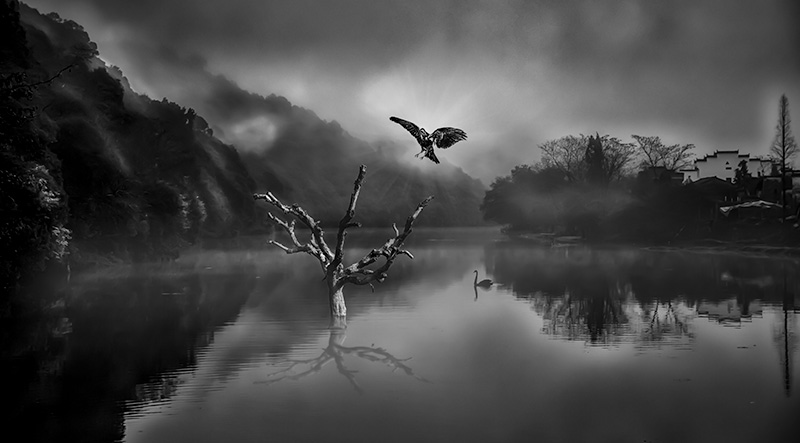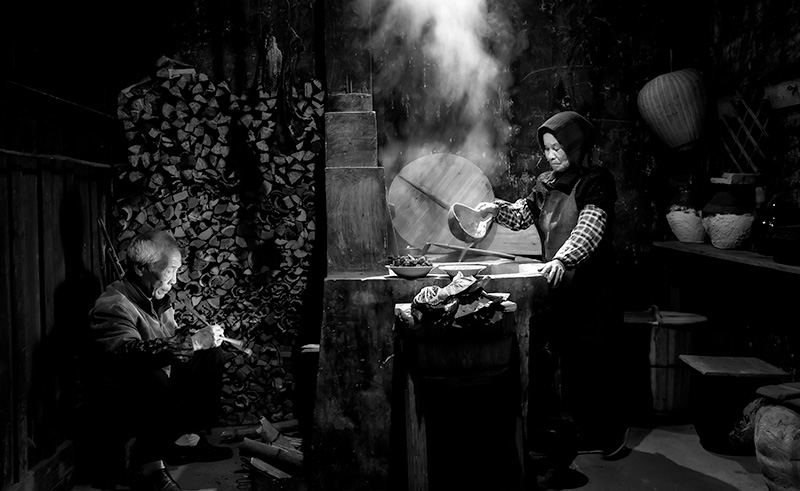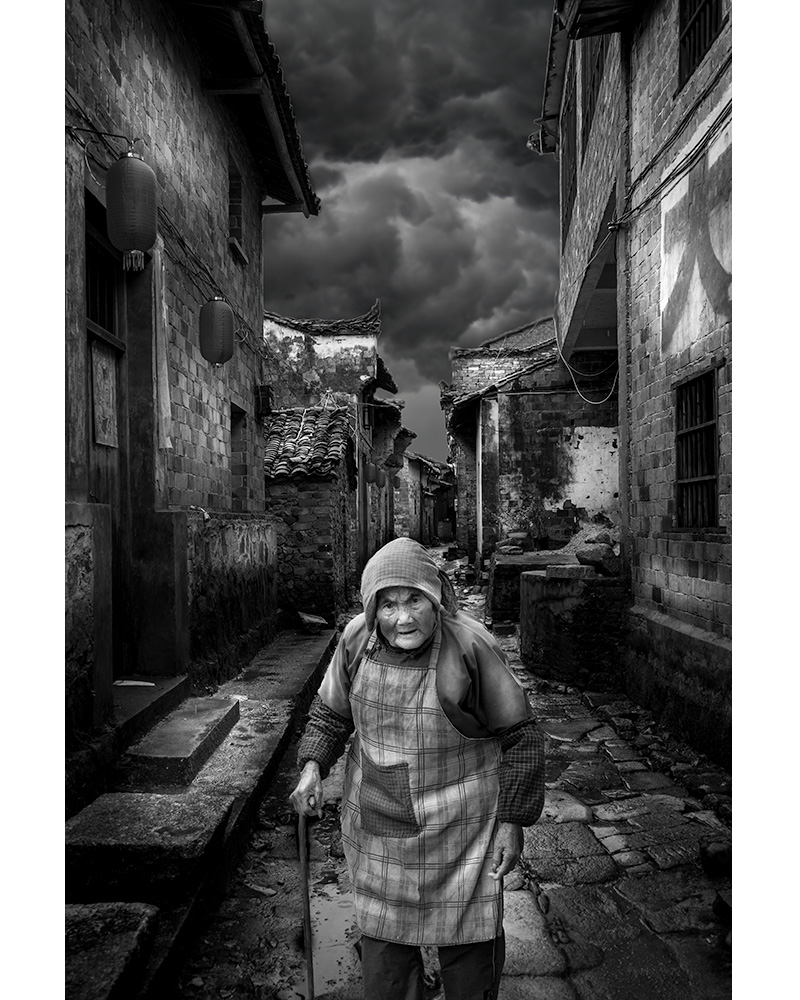 Dragon Fly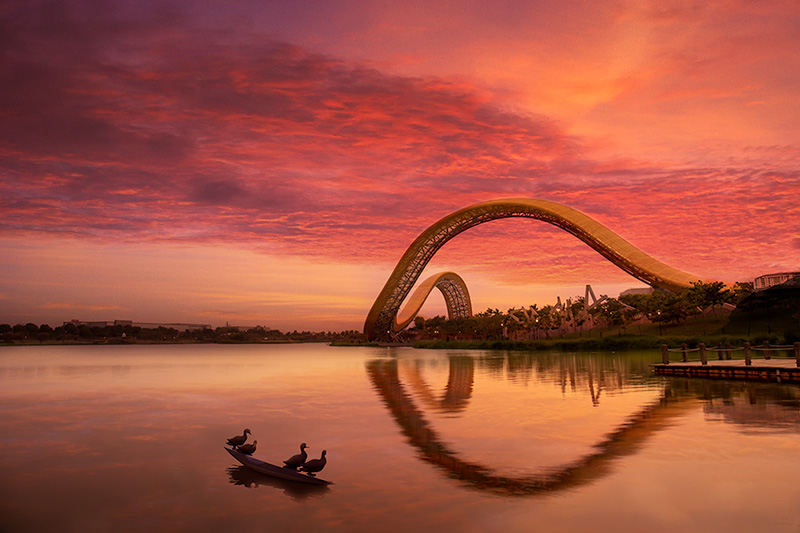 The Dragon Fly located in Tainan City, Taiwan. Shot on Canon 6D with 24-70 F/4L IS
Kinmen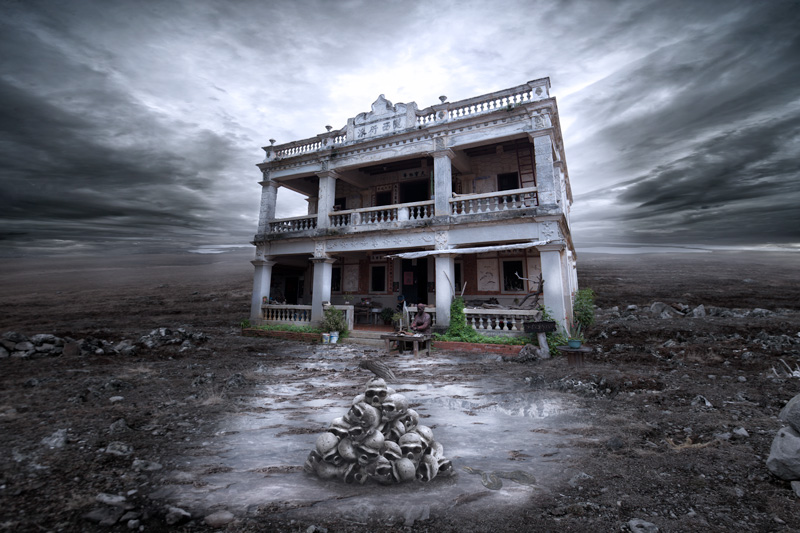 This photo is a photo-manipulation of five pictures post processing in Photoshop, all elements shot in the outer island of Kinmen Taiwan. Kinmen was the front line when Taiwan fighting with communist China way back seventy years ago, both side launch 8" guns and fire to each other, land mines bury alone Kinmen's sea shore to avoid the communist landing, some area restrict people geting close by till today, land mines is not clear yet. The building in the picture is the tradition Kinmem architecture way back century ago, the skull to awake people it was war in the past on this soil.
All photos shot on Canon 6D paired with 16-35mm f4L IS, RAW process by Lightroom and finish in Photoshop CS6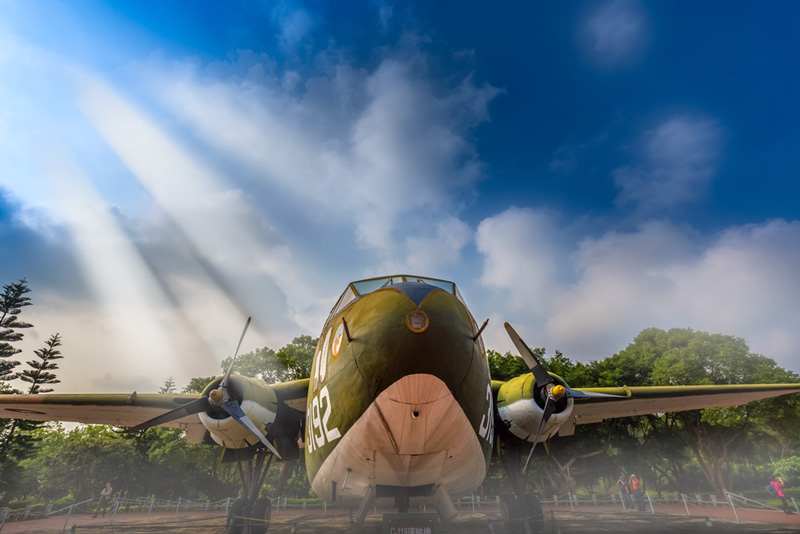 The retired C-119 transporter from Taiwan Air Force in 60', now replaced with the modern C-130.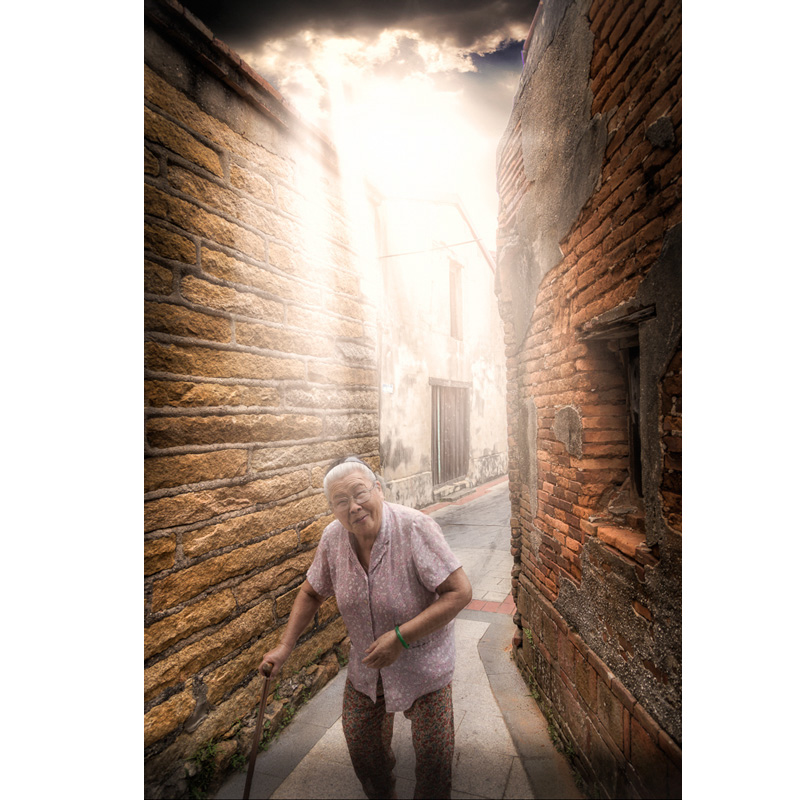 I Shoot the alley and wait for people passing by, none of any human I can find during the shoot, the old lady was shot elsewhere and put onto the alley when post. In Kinmen it is low populated, you only find elderly or kids and can't see much youngster because most of them went to Taiwan Main Island for better prospect.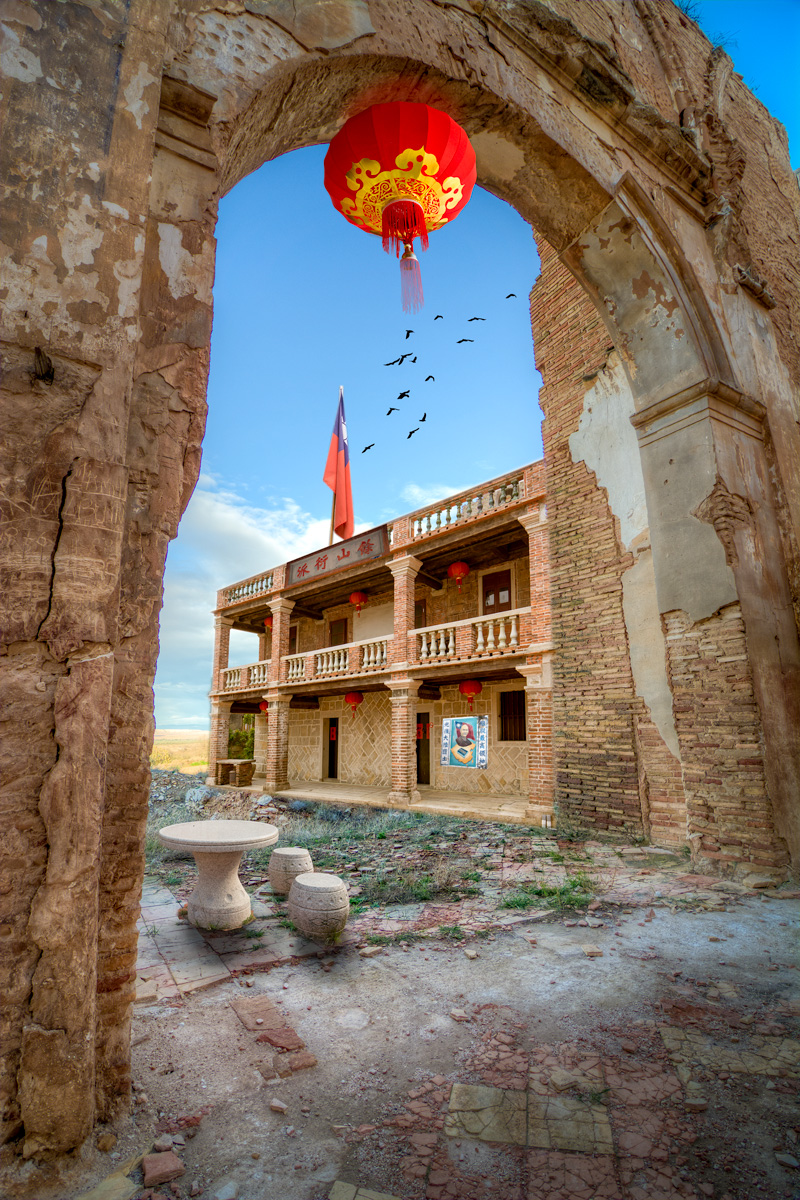 Buffalo
Buffalo is the workhorse to the Asian farmers, Taiwan farmers now power by motorize equipments like tractor. I visit a small oyster farm in middle of Taiwan name FenYuen, the oyster farmer no longer need the buffalo to pull the heavy oyster cell to shore, now the buffalo pulling woodern carriage for tourist ride and they're the pet of the oyster farmers, they live well and never get over worked.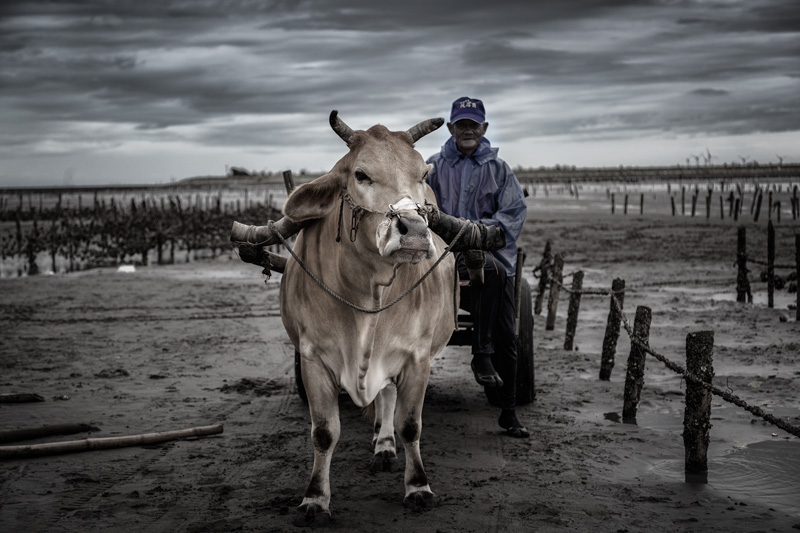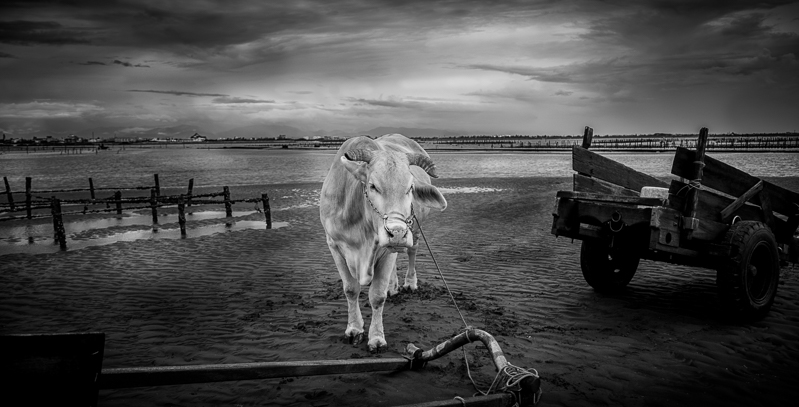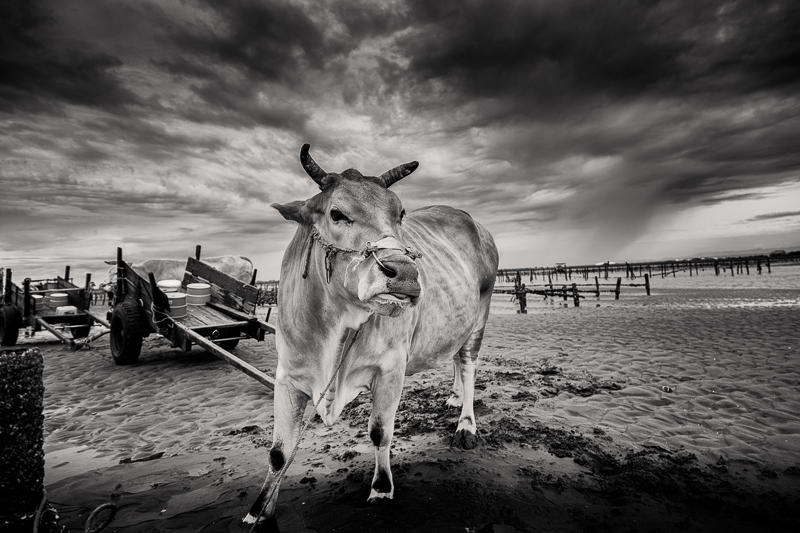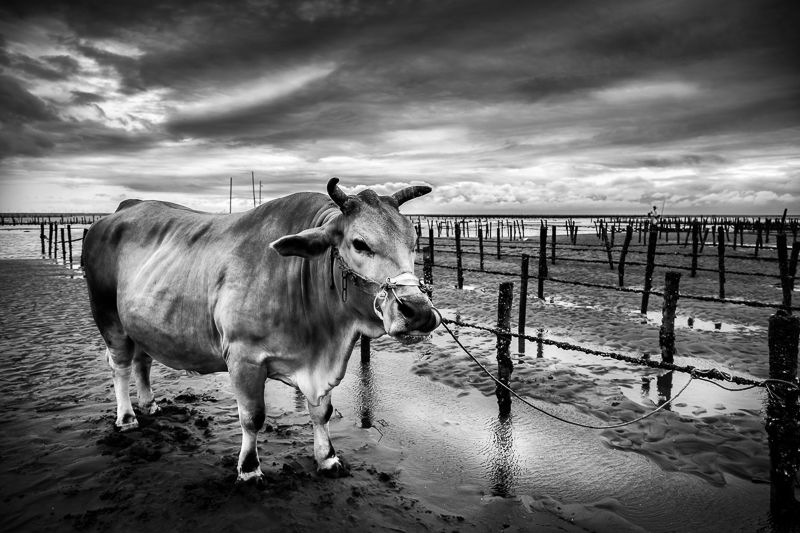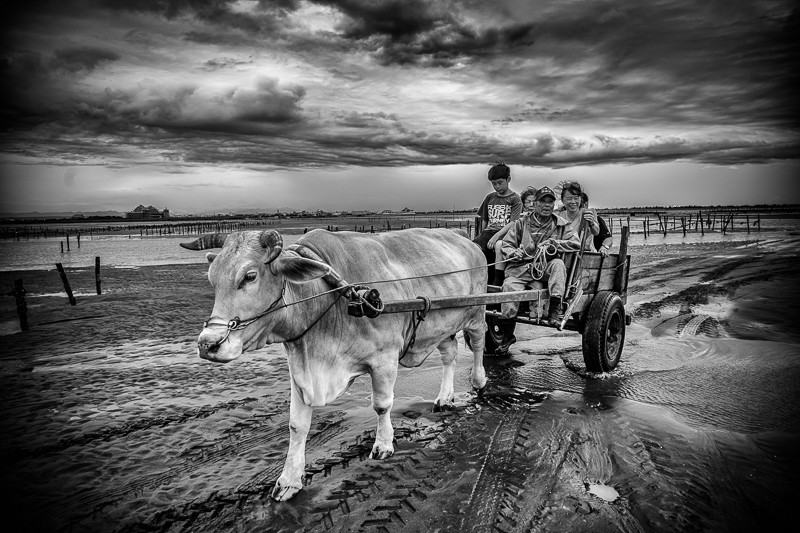 Photograph Taiwan
We provide photography guide tour for individual or group in Taiwan by photographer to photographers, we cover corner to corner in Taiwan, other than the main island, as well the outer islands by arrange.

Tell us what you expect from your upcoming photo trip in Taiwan and what's the theme you planning to achieve or location you like to visit, we tailor made the itinerary special for you(s), because we understand photographers by photographer.

If you like to learn or polish your post production skills like how to tweak and grade the color in Lightroom or enhance your photo style in Photoshop, bring alone your laptop and ask for the workshop setup after days shooting or your extended stay for a full day workshop to let us turn your photo like a pro teach by a pro.
We also provide filming production service in Taiwan. If you're planning a film or video shoot in Taiwan, no matter you're shooting a documentary or feature, shoot with a DSLR with portable LED light, or a full set of RED camera glue with Zeiss prime, ARRI LED or HMI lighting gear, line up of film crew, all can pre-pro before you step down the plane. Location service or location scout support as well film permits are relevant to us. 

Our TV commercial production expertise in past decades helps to answer your demand.
We speak English | Mandrain | Cantonese
我們 聽說寫 英文 | 國語 | 粵語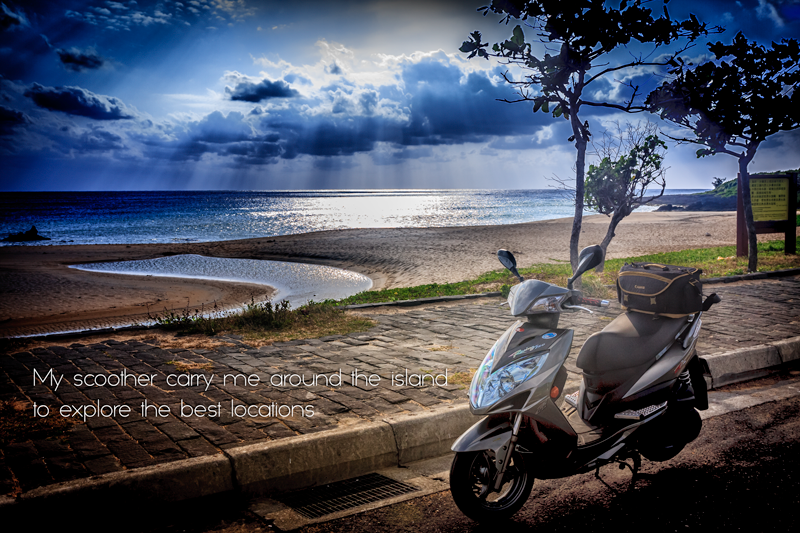 Jeff Gaydash - fine art photographer / Piezography Printing
I know Jeff on the web while I'm probing the best black and white printing other than inkjet, learn Piezography from one of the museum exhibition in United State and Jeff Gaydash is the studio provide Piezography printing service, I don't have the luxury to have my prints printing by Piezography yet, hope in the near future and it is listed in my wish list.

I always dream of my work hang on the wall in gallery and wonder how many pixel is needed from my camera to answer the output of these big prints, have many saying on different photography website or some software claim they can upsizing your print without any detail lost that I don't believe.

I cordially invite you to visit Jeff's website to have a full picture of black and white museum quality printing at www.jeffgaydashstudios.com.
For information of how big the output can go from your camera you may concern, I have the permission from Jeff to publish the letter he answer for your reference.
After reading Jeff's mail, I've the impluse to go for a Nikon D800E to feed my pixel hungry, or wait for the new D810 from Nikon.
Update: I upgrade my camera bodies to Canon 5DsR on June 2016, a 50MP sensor camera.
Hi Paul,

The answer to this question is highly subjective as there are varying degrees of what people deem as acceptable output quality in fine art prints.  I will do my best to give you my thoughts and opinions and it may require some testing to determine your own level of output quality.

Let's start at a base output resolution of 300ppi. the 5D Mark3 has a max resolution of 5616X3744 which translates to just under 13X19" at 300ppi.

The max resolution of the standard Epson print driver is 360ppi, however I forego the Epson driver and use a RIP that can print up to 1800ppi for my B&W printing. I use a Nikon D800E along with T/S lenses and stitching techniques to create very large files that can be printed 24X24" at around 600ppi, the same files can print 40X40 at approx 300dpi and remain tack sharp with no visible resolution artifacts.

Going the other way, I have been pleasantly surprised at how well many lower resolution files I have printed for clients have turned out. The general consensus by the best Piezography printers in the industry is not to upres files using Photoshop or Perfect Resize, that the printer and driver will do a much better job with the task. I mostly agree with this viewpoint but have used Perfect Resize in extreme cases to introduce a grain structure, which I feel brings back the illusion of sharpness in very large prints.

My personal standards for printing my own work are quite high and I generally do not print files below 300ppi unless absolutely necessary. I would say that images hold up pretty well down to about 240ppi, where you will start to see reduced sharpness and resolution artifacts beginning to appear. I am talking about sticking your nose in the print and looking at it very closely, from a typical viewing distance for larger prints, they will still look very good. FYI, a 240ppi file from your Canon will print at just under 16"X20".. so I would answer your question by saying that this would most likely be the upper limit for high quality output. 

The quality of the file and type of image you are printing also plays an important role here. Smooth soft areas, such as those found in long exposure skies and water can print exceptionally well at very low resolutions, it's areas of detail that break down quickest. Pretty much anything you see at 1:1 on your display will be visible in print, so careful post-processing is a must for print output.  I have seen some amazing images online, and then sent high-res files for printing and was totally surprised at how bad the post work is. This stuff is difficult if not impossible to hide in prints, so if you are planning to print, meticulous processing skills are a must. And don't over sharpen!!!

Hope this information has been helpful, if you need clarification on any of this please let me know as I tend to ramble.

Regards,
Jeff


--------------------------------
www.jeffgaydash.com <http://www.jeffgaydash.com>
www.jeffgaydashstudios.com <http://www.jeffgaydashstudios.com>


On Sun, Jan 12, 2014 at 9:35 PM, Apache <apache@localdomain.localdomain> wrote:


From: Paul
Email: nex2web@gmail.com

Hi Jeff,

Nice to know you providing high quality exhibition print service and I would like to have your professional opinions about the maximum camera output from Canon 5D Mark3 for exhibition prints. What I hint the best quality for exhibition print can be enlarge from this camera, inclusive of using the third party software like on0ne upsizing software or by Photoshop to achieve.

Thank you for your time to answer my question.

Best regards
Paul Fan
paulfan.com <http://paulfan.com>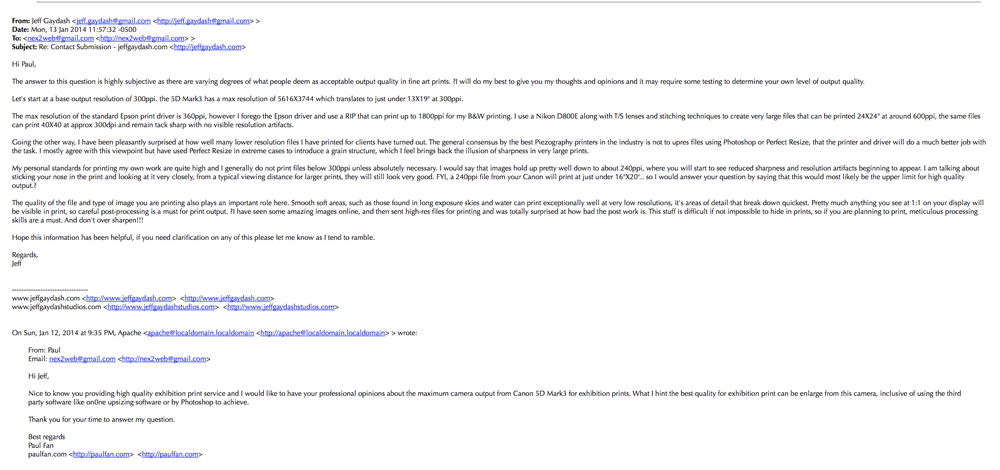 Web Design
I build websites and design web pages mainly serve my own interest. I own and operate a dessert deli in Taiwan it is my bread and butter to support my living as well addition to sponsor my photography, the photography equipments especially the camera body need to be upgrade almost every three years because of the technology and it cost, also account the photo trip travel expense to varies locations and country.

Thank you to my wife taking care of the daily business running that I can focus on my personal interest without concern and never receive a single word of complain from her, my only responsibility to the deli is the new dessert item development to up keeps the menu as well the website and all the dessert product pictures to be taken by me.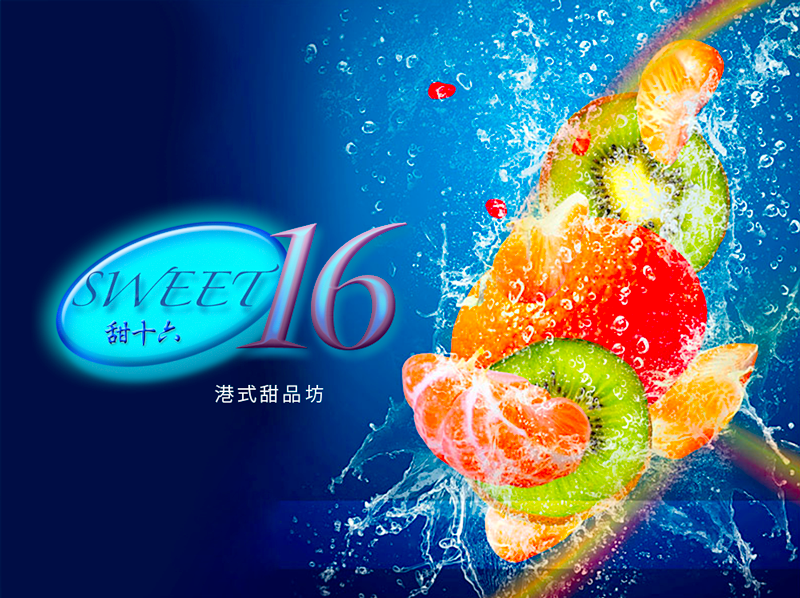 www.sweet16.tw